Give your skin a luminous, even tone with the help of photo rejuvenation. This cutting edge, surgery-free technique uses pulses of light (IPL) to draw to the surface and rid your skin of any pigmentation, fine lines, visible blood vessels, or mild scarring you may have. Through your body's natural healing process, you will be left with new, vibrantly smooth skin. You will be amazed at the results.
After a free consultation, the treatment involves a gel application, an IPL targeting of unwanted pigmentation, and finally, the application of a cool compress and mask to sooth the skin. A series of 2-5 treatments, approximately 4-6 weeks apart, will be recommended based on the particular needs of your skin.
Photo Facial Rejuvenation is a highly effective treatment for people with:
◦     Rosacea
◦     Age spots
◦     Sun damaged skin
◦     Mild acne scars
◦     Large pores
◦     Broken capillaries and spider veins
◦     Fine lines around the eyes and mouth
◦     Dark circles around the eyes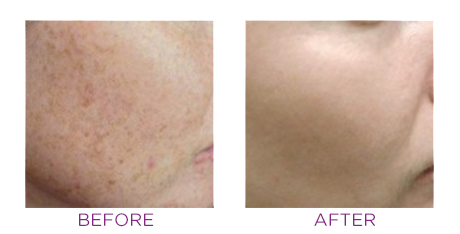 Note: All daily activities can be resumed immediately following photo rejuvenation. You may temporarily experience flushed skin, darker pigmentation, and flaking before the appearance of radiant, smoother skin. Exposure to the sun must be reduced before, and for several weeks after the treatment.
Depending on the condition of the skin Elena will recommend a series of 2-5 treatments approximately 4-6 weeks apart.